Certified Scrum Product Owner (CSPO) Certification in Surrey, BC, United Kingdom
---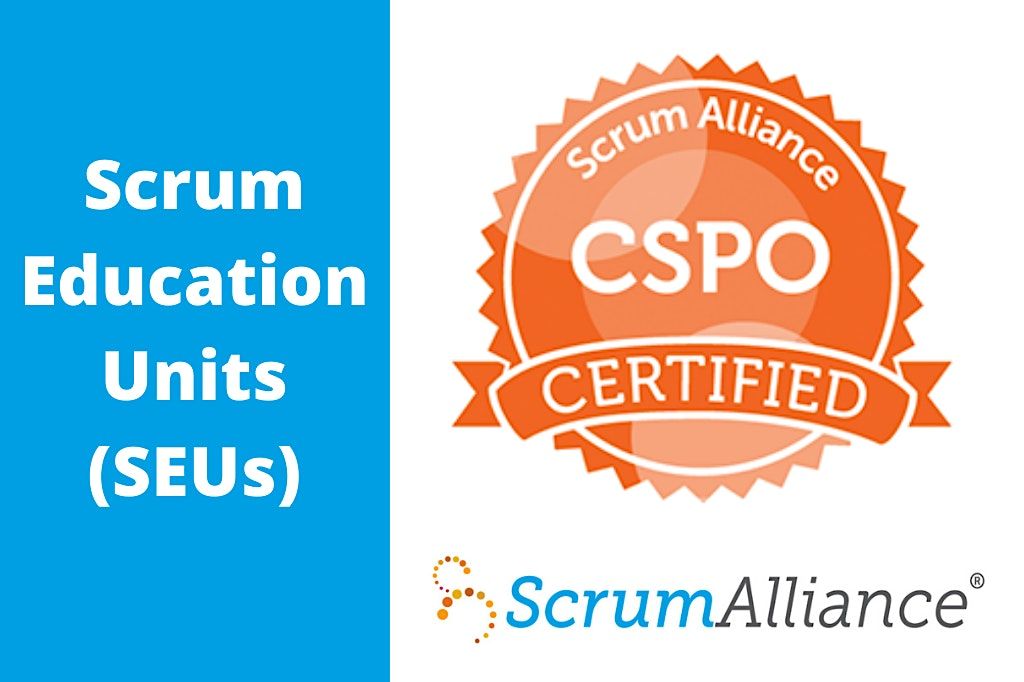 Certified Scrum Product Owner (CSPO) Certification Training - (2 days Course)

About this Event


The Scrum Product Owner (CSPO) certification from the globally renowned Scrum Alliance endorses and validates your Scrum expertise while enabling you to take on the Product Owner role and responsibilities with dexterity, as you lead successful projects and ensure high-velocity releases of marketable products.
CSPO certification course is designed for professionals placed in the critical position of product owners; a place from where they contribute to high-performing scrum teams.
This certification training will help you learn how to improve product value by speeding the delivery of product features, leading scrum teams, effectively communicating what you want your product to do, and maximizing project ROI.
What you will learn?
Expand your career opportunities across all industry sectors adopting agile practices
Maximize the value of your team's work and resulting products
Learn the foundation of Scrum and the scope of the Product Owner role
Engage with a global community of agile practitioners committed to continuous improvement
Begin your agile journey to your Certified Scrum Professional-Product Owner (CSP-PO)
Pre-requisites:
There are no set eligibility requirements for the CSPO certification. Any professional interested in attaining Scrum certification may attend the CSPO training course.
Key Features:
Free membership to the world's largest Agile community for 2-Year (Scrum Alliance)
Get best experiential learning with activities, games, role-plays, simulations, and case studies
Enjoy complimentary access to Agile and Scrum E-Learning Course
Earn 16 SEU and 16 PDUs with 16 hours of live training by experts
Case-studies to provide real-life competencies
2-day of assured instructor-led classroom/online live training
Training by globally renowned Certified Scrum Trainers® (CSTs)
Organizational Benefits:
In today's rapidly changing world, most IT, as well as non-IT industry players, are hiring professionals well-versed in Agile and Scrum frameworks and those holding certifications from global accredited organizations such as Scrum Alliance are preferred. The Certified Scrum Product Owner can benefit the organization in the following ways:
Defines the product vision and directs the team members to yield high value at the end.
Helps the team members in delivering a high-value product.
Helps to carry out smooth communication between the Stakeholders and team members.
Spreads the adoption of Scrum and helps others acquire an agile mind-set.
Individual Benefits:
Widen the scope of your career with the knowledge of popular Agile practices.
Stack the top in-demand Scrum skills and demonstrate your Scrum knowledge.
Actively engage with the community of Agile practitioners dedicated to continuous Scrum practice and improvement.
Create a better product by leading and implementing Scrum in the team.
CSPO® Certification Training Exam & Certification
On successful completion of a training, two days (16 hours) CSPO course taught by a Certified Scrum Trainer (such as this course), you will receive a Certificate from Scrum Alliance designating you as Certified Scrum Product Owner. The certification includes a two-year membership in Scrum Alliance.
CSPO® Training Curriculum
Introduction
Scrum Basics
Role & Responsibilities
Product Vision
Estimating
Product Backlog
Prioritizing
Scrum and Agile Framework
Release management
Leadership skills to manage agile teams
Sprints
Why global corporate prefers Knowledgeteh Inc as their training partner
A provider of Enterprise Learning Solutions (ELS), Knowledgeteh Inc creates industry-fit talents through training, coaching, and consulting by globally-acclaimed trainers. Much of Knowledgeteh's repute in co-creating business value stems from:
Training delivered in 45+ countries.
250+ industry-relevant courses.
Consulting and coaching to transform organizations.
Trainers with experience in Retail, E-commerce, Energy & Utilities, etc.
*We conduct corporate trainings on your preferred dates and location for no additional cost.
Contact us for more information:Name: Nicole DiazEmail:
bmljb2xlICEgZGlheiB8IGtub3dsZWRnZXRlaCAhIGNvbQ==
Phone: +1 (302)-251-9769
Price
Starts at USD 729
Address
Surrey, BC, Canada
Event Date & Time
Local Time: Thu Jun 22 2023 at 09:00 am to Thu Jun 26 2025 at 05:00 pm (GMT-07:00)
Current local date and time now
Wednesday, December 06, 2023, 0:19
Event category: Entertainment
More Things to do in Surrey