Puget Sound Express, Washington, United States
---
5.0 (2.616 reviews) Tuesday: 9:00 AM - 5:00 PM Spent Ranking #1 in Port Townsend Boat Tours • Dolphin & Whale Watching
Second Time Even Better!
Our skipper did a fantastic job of sighting whales in the area for us and bringing our boat safely nearby so we could watch as two pods of orca moved up the coastline. He effortlessly kept the boat parallel to them so we could all see. It was spectacular. On the way back, he even stopped to point out some puffins and a horned puffin. I can't believe he eve saw them! Blueberry buckle was worth the money and a hot cup of cider in a Puget Sound Express mug was a perfect way to ride home. We have taken this trip twice now and I'm sure we'll do a third.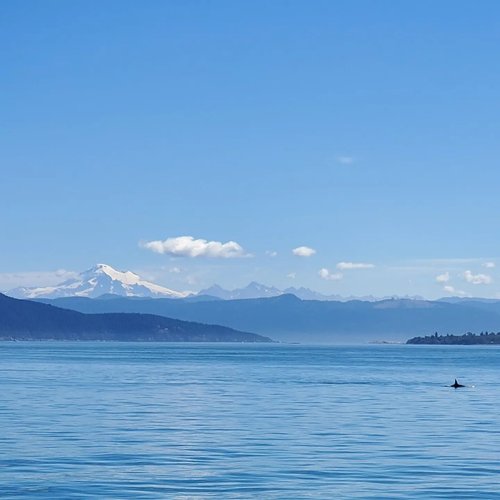 Address
227 Jackson St , Port Townsend, Washington, United States, Postal Code: 98368-5707.
Mobile
Website
http://www.pugetsoundexpress.com/schedule-fares/
Email
Working hours
Monday : 9:00 AM - 5:00 PM
Tuesday : 9:00 AM - 5:00 PM
Wednesday : 9:00 AM - 5:00 PM
Thursday : 9:00 AM - 5:00 PM
Friday : 9:00 AM - 5:00 PM
Saturday : 9:00 AM - 5:00 PM
Sunday : 9:00 AM - 5:00 PM

Current local date and time now
Tuesday, December 05, 2023, 17:30
User Ratings
5.0 based on (2.616 reviews)
Reviews
---
5

terri f 5:00 PM Sep 29, 2022 Wonderful Whale and Marine Life

Commentary on the whales and other wildlife around us was great. Friendly service outstanding. Sandwiches and Blueberry Buckle the best. Passengers start lining up at least a half hour earlier than departure time. Boat was comfortable and had plenty of room.

---

5

patientwanderer 5:00 PM May 22, 2022 Unforgettable!! Highly recommend.

Great experience!!! The staff were knowledgeable, pleasant, and wonderful to spend a half-day with. The Chilkat Express was a great experience - allowing 55 passengers to quickly get to the area where Orcas were. Would recommend this company, this location to anyone in the area wishing to experience the beauty of nature and the area. Can't stop talking about it and showing off my photos...

---