2023 O Christmas Tree 1M 5K 10K 13.1 26.2-Save $2, Washington, United States
---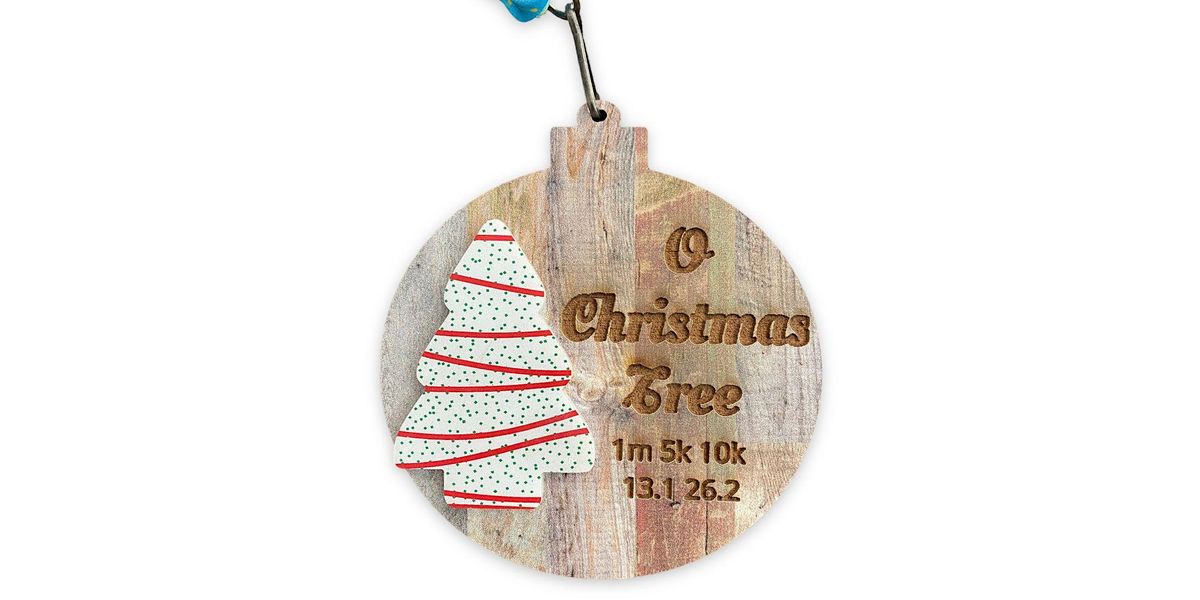 We love Christmas! And one of our favorite trees is the Little Debbie Christmas Tree Cakes! So we are celebrating Christmas with our first

About this Event


*SIGN UP NOW FOR $15.99 INSTEAD OF THE REGULAR $17.99!
Join our Facebook Community of more than 23,000 members HERE!
We love Christmas! And one of our favorite trees is the Little Debbie Christmas Tree Cakes! So we are celebrating Christmas with our first ever O Christmas Tree 1 Mile, 5K, 10K, 13.1, 26.2!
We will be donating at least 15% of each registration to FEED MY STARVING CHILDREN, an amazing organization that is dedicated to providing nutritious meals to children worldwide.
These medals are GARAGE MADE – that's right, they were made right here in our very garage! We've been adding some locally made medals, and these ones are made of layered wood and turned out awesome! This medal is 3.75 inches and comes with a Virtual Race Events bib where you can write in your race, distance and time.
Races can be completed anytime in December 2023!
1 mile, 5k, 10k, 13.1, and 26.2 virtual races are available — you choose which distance you want to complete
Great for all ages
A percentage of race registration fees will be donated to FEED MY STARVING CHILDREN
Registration Fee: $17.99 (includes a medal, bib, and donation to charity)
Medals and bibs will begin shipping out mid-November 2023
What is a virtual race? A virtual race is a race that can be run (or walked) from any location you choose. You can run, jog, or walk on the road, on the trail, on the treadmill, at the gym or on the track (or even at another race). You get to run your own race, at your own pace, and time it yourself. Running and walking on your own, or with friends! And your medal will be shipped directly to you. Complete a virtual 5Ks, 10K, half marathon and more! Each of our races benefits a different charity. We've already raised more than $892,045 for charities from running events on this website! We are making a difference…one race at a time.
https://cdn-az.allevents.in/events2/banners/b053a860-e5b4-11ed-8b2e-6b33d62d37d8-rimg-w720-h858-gmir.jpg
Price
USD 16
Address
Around the World!, Participate from home!, Washington, United States
Event Date & Time
Local Time: Sat Dec 02 2023 at 07:00 pm to Sun Dec 31 2023 at 01:00 am
Current local date and time now
Friday, December 08, 2023, 22:14
Event category: Trips & Adventures
More Things to do in Washington