Sacred Motherhood Circle & Dance, Victoria, Australia
---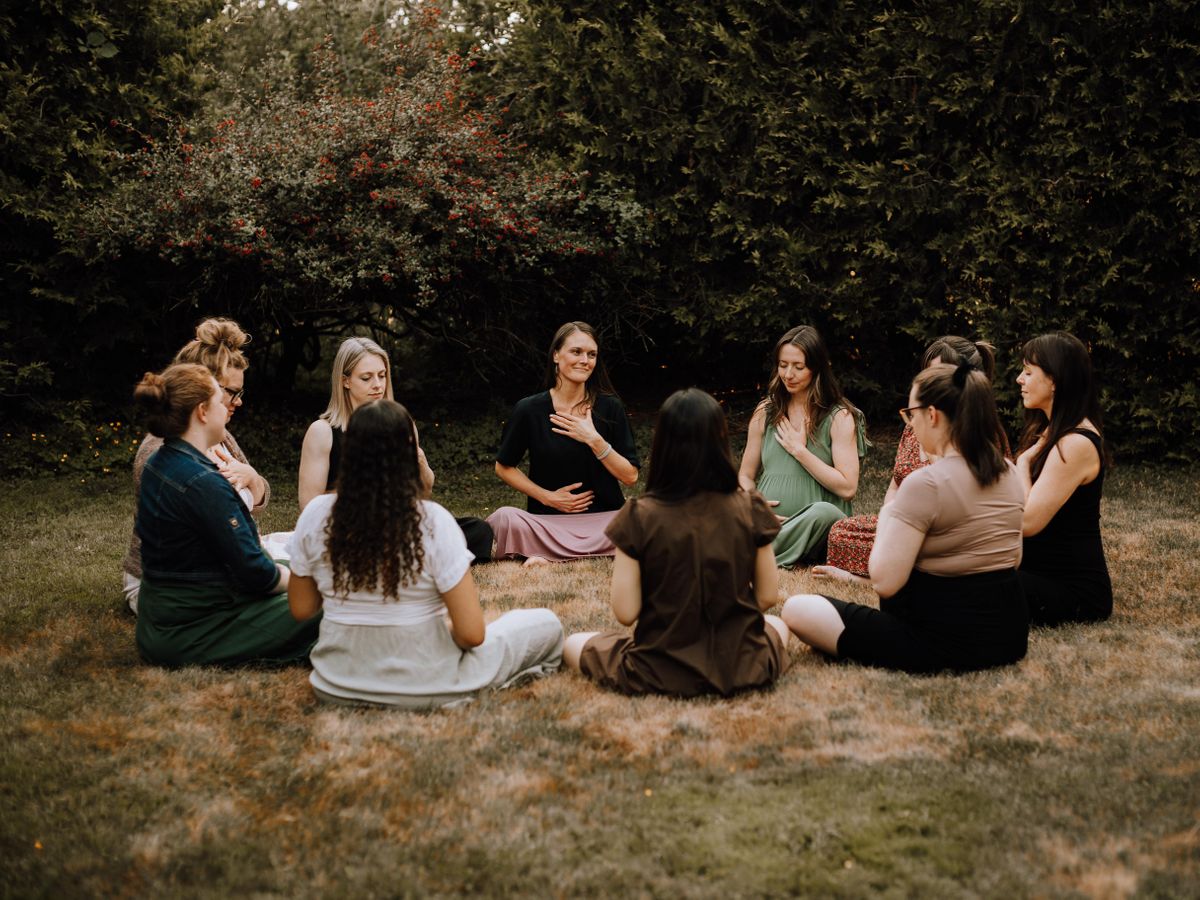 Welcome to modern day Village - where Mothers gather to laugh, cry, dance, heal & celebrate. It takes a Village. Together we will Thrive.

About this Event


Gather with a group of Mothers as we explore mindfulness and embodiment practices that nourish the heart & soul. Learn to connect more deeply with yourself, your family and your community.
In this Sacred Motherhood series we will gather in circle at MA Yoga once a month during Oct, Nov & Dec.
Emma Noble will be our facilitator. She will guide us through an opening circle, guided meditation & embodiment practice/ecstatic dance during each session.
You will leave these gatherings glowing, feeling uplifted and deeply connected to a sacred circle of women who are on the Motherhood journey with you.
It takes a Village to feel supported as a Mother. Together we will Thrive.
Price
CAD 33
Address
MA Yoga Victoria, 539 Herald Street, Victoria, Canada
Event Date & Time
Local Time: Fri Oct 13 2023 at 07:30 pm to Fri Dec 15 2023 at 08:30 pm (GMT-07:00)
Current local date and time now
Wednesday, December 06, 2023, 12:13
Event category: Yoga
More Things to do in Victoria