HCOS-A Rocha Grade 11 Environmental Science Experiential Program Fall 2023, Surrey, United Kingdom
---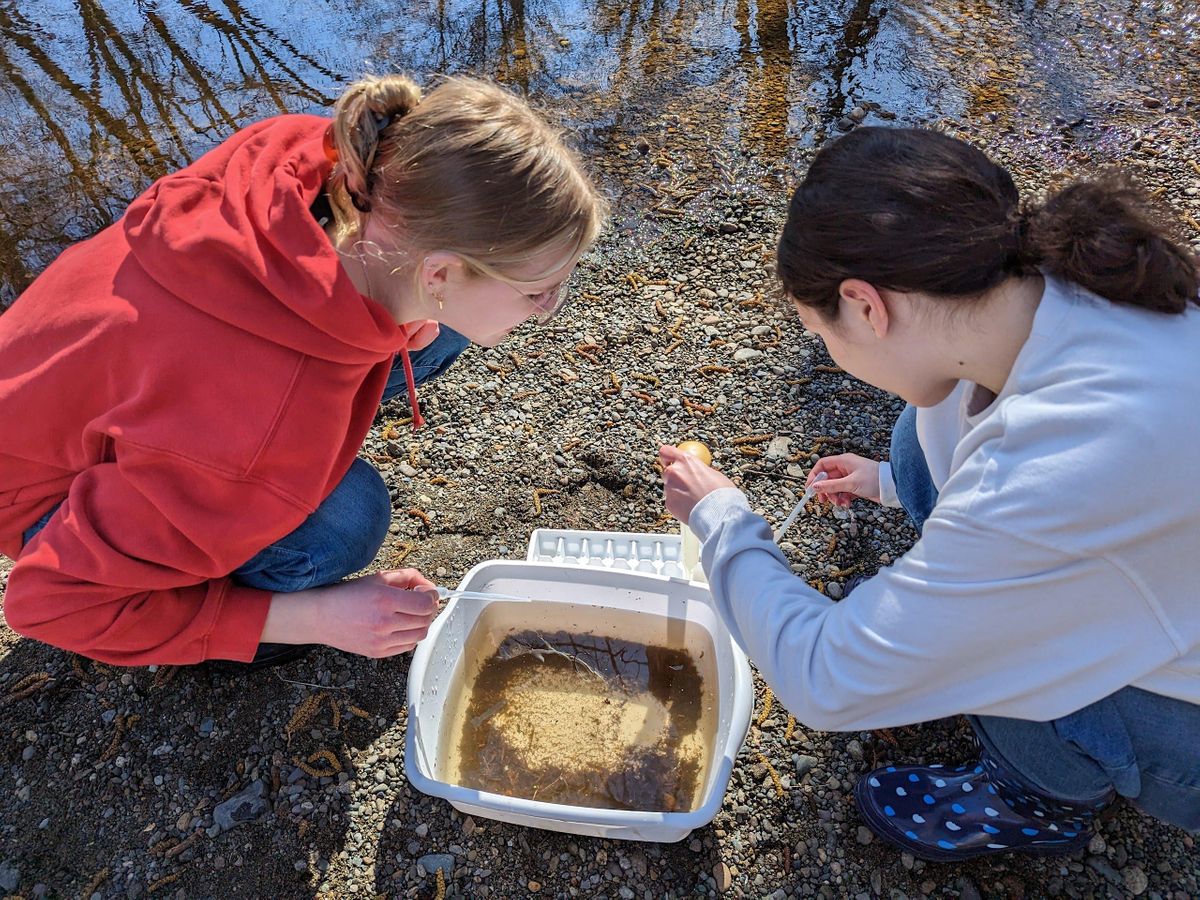 An accredited program for Grade 11 students interested in experiential learning in Environmental Science and other subjects

About this Event


A unique outdoor Environmental Science program for developing hands-on science and core competencies skills, as well as incorporating cross-curriculum subjects such as Food Studies, Culinary Arts and Physical & Health Education. There will be an emphasis on understanding the First Nations Principles of Learning first-hand. In this program, we study the earth, care for the land and the community, and have fun in the wild!
Who: All students who are eligible to take Grade 11 Environmental Science. It is open to students from ALL homeschooling networks [including Heritage Christian Online School].
What: Learning will take place in person at the A Rocha Brooksdale Environmental Centre located in South Surrey BC. The centre is located in the watershed of the Tatalu (Little Campbell River), with access to a salmon spawning river in a natural temperate coastal rainforest and to a working garden that uses sustainable farming practices. The students will be learning through hands-on activities and conducting scientific surveys as appropriate, to help them develop and achieve the core competencies of the BC Curriculum.
When: Tuesdays for 10 weeks (Sept 19 - Nov 21, 2023), 10am-12pm
Where: All programming will take place at the A Rocha Brooksdale Environmental Centre (1620 192 St, Surrey, BC V3Z 9V2).
Why:
It is a great opportunity to be outside! Nature is the teacher and classroom for this program, and it takes place fully outdoors in rain, snow or shine.
It is accredited by the esteemed Heritage Christian Online School (HCOS).
It emphasizes a place-based learning approach with core competency skills that will equip students to carry the learning to their own place and serve them well in their tertiary education.
It is a cross-disciplinary program in which students will be learning about Foods, incorporating Physical Education and gaining in-depth knowledge about First Nations' principles of learning.
We believe strongly in empowering our students to learn and contribute to their community.
CANCELLATIONS & REFUNDS:
Families withdrawing with more than two weeks' notice before the start of the HCOS-A Rocha Grade 11 Environmental Science Experiential Program will be refunded the registration minus a $50 service fee and the Eventbrite administration fee. Generally speaking, we do not offer refunds for cancellations after the program has started, but extenuating circumstances may be considered on a case-by-case basis.
Thank you so much for your support and we look forward to seeing your child/children at our Grade 11 Environmental Science Experiential Program! Also check out our Pro-D Programs and day camps throughout the year for children age 6-12!
Price
CAD 500
Address
A Rocha Brooksdale Environmental Centre, 1620 192 Street, Surrey, Canada
Event Date & Time
Local Time: Tue Sep 19 2023 at 10:00 am to Tue Nov 21 2023 at 12:00 pm (GMT-07:00)
Current local date and time now
Saturday, December 09, 2023, 6:07
Event category: Cooking
More Things to do in Surrey