Explore Nou Zil - Electro Bike Discovery, Mauritius
---
5.0 (543 reviews) Friday: 8:30 AM - 4:00 PM Spent Ranking #1 in Savanne District Bike Tours • Eco Tours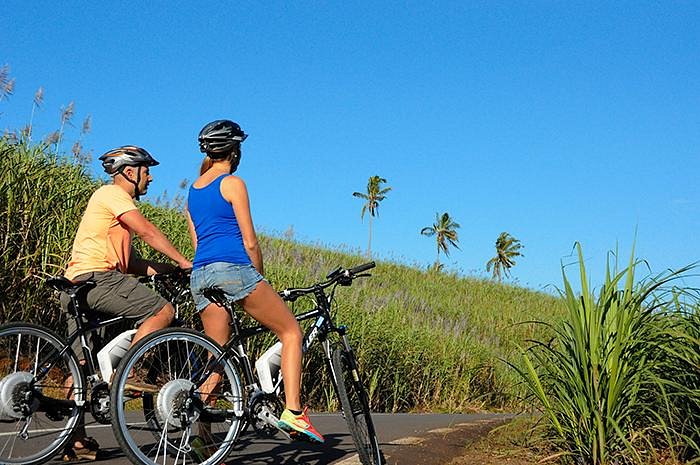 Amazing experience, beautiful sceneries, discovery of new places and a 5star team!!!
This is a unique product in Mauritius and accessible to all of us (the electric boost on the bicycle helps a lot!!). I had a stunning day today with the Electro Bike team and did the Le Souffleur track. It is a full day filled with beautiful sceneries, some history along the way, meeting the wonderful Mala in her home and eating delicious local food. The team is professional, knowledgeable and friendly. It is a sporty day and you end up cycling 30kms in total. Therefore you have to be a bit fit. But it is not difficult at all thanks to the electric system which you can use through out the day. They also offer two other tracks - Le Morne and Chamarel. I honnestly can't wait to try the other tracks!!!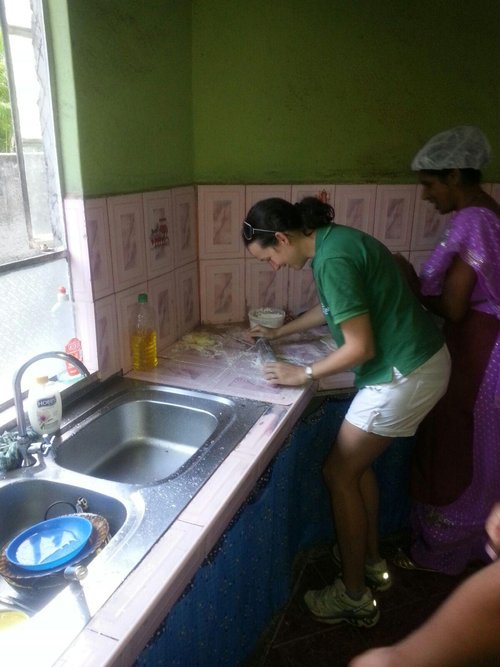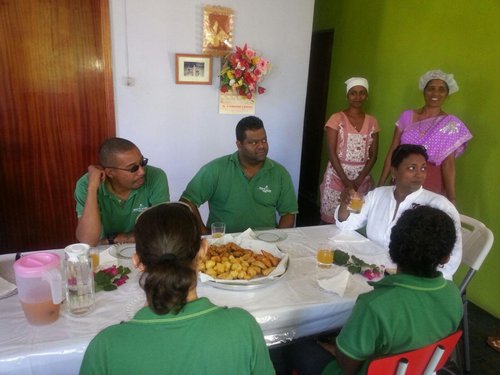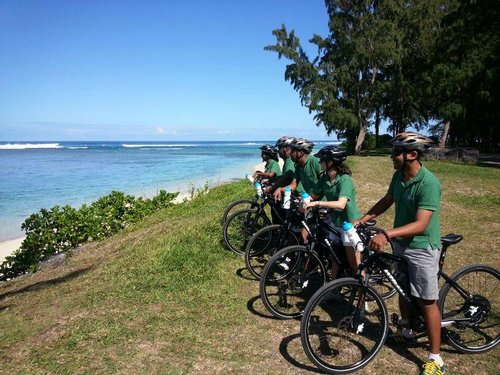 Address
D11, The Mezza Hub, Domaine Mont Calme, Tamarin Mauritius, Bel Ombre.
Mobile
Website
http://www.explorenouzil.com
Email
Working hours
Monday : 8:30 AM - 4:00 PM
Tuesday : 8:30 AM - 4:00 PM
Wednesday : 8:30 AM - 4:00 PM
Thursday : 8:30 AM - 4:00 PM
Friday : 8:30 AM - 4:00 PM
Saturday : 8:30 AM - 12:00 PM
Sunday :

Current local date and time now
Friday, December 08, 2023, 9:55
User Ratings
5.0 based on (543 reviews)
Reviews
---
5

Mick H 5:00 PM Nov 25, 2017 Great day out in SE Mauritius

Went on an organised tour with Electro-Bike in the Chamel area of Mauritius. They were 8 tourists of varying levels of fitness and cycling experience/proficiency. We had 2 guides who spent time with each of us ensuring we understood how the bikes worked. They gave a comprehensive safety briefing and made us feel confident as we set off. We had one guide cycle with us and one follow in a safety car. We were well looked after the tour was excellent the guides knowledgable Lunch stop was excellent too!

---

4

Tilly173 5:00 PM Nov 15, 2019 Chamarel full

Great trip, our guide Warren was excellent and very knowledgeable. Was a really good way to visit the famous Chamarel sites and made it much more fun than driving. Bikes were fairly new and we had never ridden e-bikes before - great fun speeding up the hills with no effort! Nice mix of visits from rum factory, seven coloured earth, waterfall, long winding downhills with amazing views etc. Only things to improve, the trip is quite expensive, and advertised as a full day - it finished at 2ish which was disappointing. With what we spent, we were expecting a nice lunch, unfortunately this really let the trip down. Only water was included (no soft drinks) and it was fish fried rice... when I couldn't eat it (I don't like fish) I was given plain fried rice! So not great... I think providing the usual bbq with rice, salad and bread would be much better.

---