2023 Pizza Stampede 1M 5K 10K 13.1 26.2-Save $2, Phoenix, Mauritius
---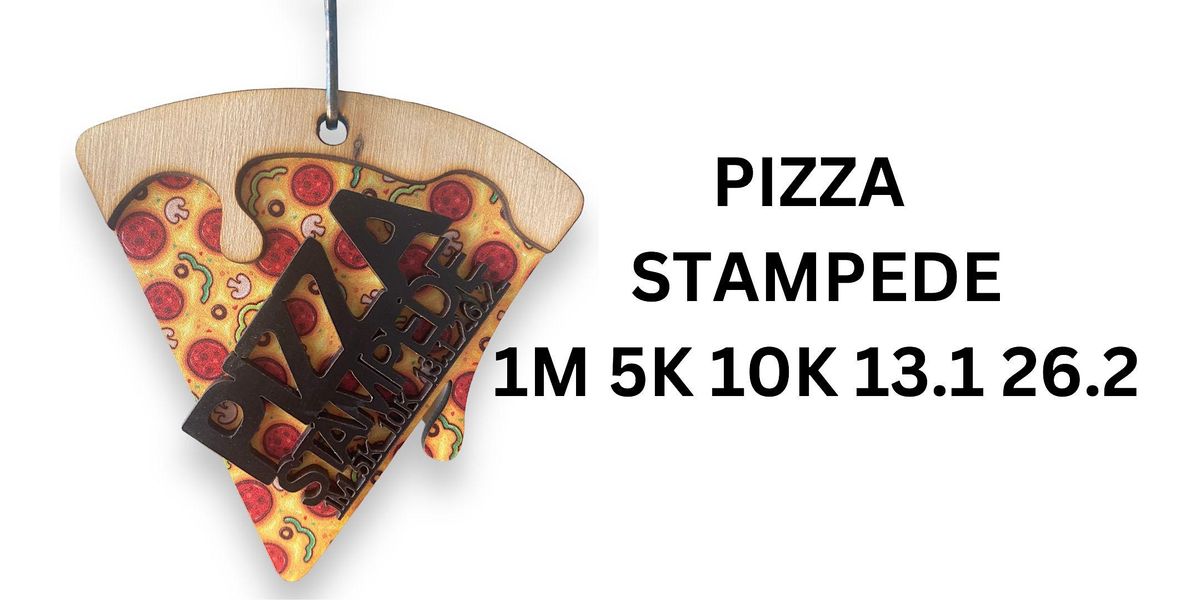 We have had many recommendations for a pizza themed race medal. So here it is! Join our first Pizza Stampede 1M 5K 10K 13.1 26.2! I don't

About this Event


*SIGN UP NOW FOR $15.99 INSTEAD OF THE REGULAR $17.99!
Join our Facebook Community of more than 23,000 members HERE!
We have had many recommendations for a pizza themed race medal. So here it is! Join our first Pizza Stampede 1M 5K 10K 13.1 26.2! I don't know about the rest of y'all, but I could eat pizza every day! It's the best! Let's celebrate and race for PIZZA!
Plus, we will be donating at least 15% of each registration to Soles 4 Souls. Since 2006 Soles4Souls has collected and distributed 26 million pairs of shoes to those in need in 127 countries around the world and all 50 states in the U.S.
These medals are GARAGE MADE – that's right, they were made right here in our very garage! We've been adding some locally made medals, and these ones are made of layered wood and turned out awesome! This medal is 4 inches and comes with a Virtual Race Events bib where you can write in your race, distance and time.
What: This is a 1 Mile, 5K, 10K, 13.1, 26.2 virtual run (or walk). You decide which distance you want to complete!
When: Complete your race any time in 2023!
Where: You choose the course and you time yourself (you'll report your finishing time to us).
Why: Because we love PIZZA!
Cost: The price is $17.99 and that includes your medal, bib and at least 15% of every entry will be donated to Soles 4 Souls *We are in no way affiliated with this charity, we like to choose a different charity for each of our races and are happy to raise funds for them.
What is a virtual race? A virtual race is a race that can be run (or walked) from any location you choose. You can run, jog, or walk on the road, on the trail, on the treadmill, at the gym or on the track (or even at another race). You get to run your own race, at your own pace, and time it yourself. Running and walking on your own, or with friends! And your medal will be shipped directly to you. Complete a virtual 5Ks, 10K, half marathon and more! Each of our races benefits a different charity. We've already raised more than $892,045 for charities from running events on this website! We are making a difference…one race at a time.
https://cdn-az.allevents.in/events8/banners/d9d622d0-e131-11ed-8b2e-6b33d62d37d8-rimg-w720-h960-gmir.jpg
Price
USD 16
Address
Around the World!, Participate from home!, Phoenix, United States
Event Date & Time
Local Time: Sat May 20 2023 at 07:00 pm to Sun Dec 31 2023 at 01:00 am
Current local date and time now
Wednesday, December 06, 2023, 6:21
Event category: Trips & Adventures